Finally, A Natural, Vegan BCAA That Tastes Awesome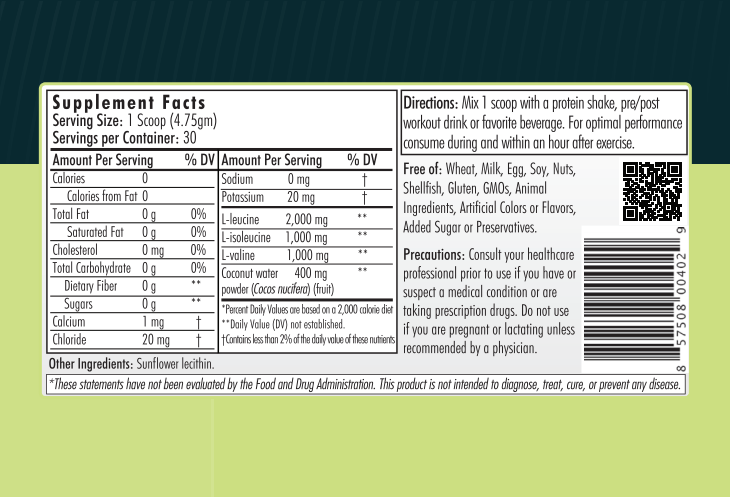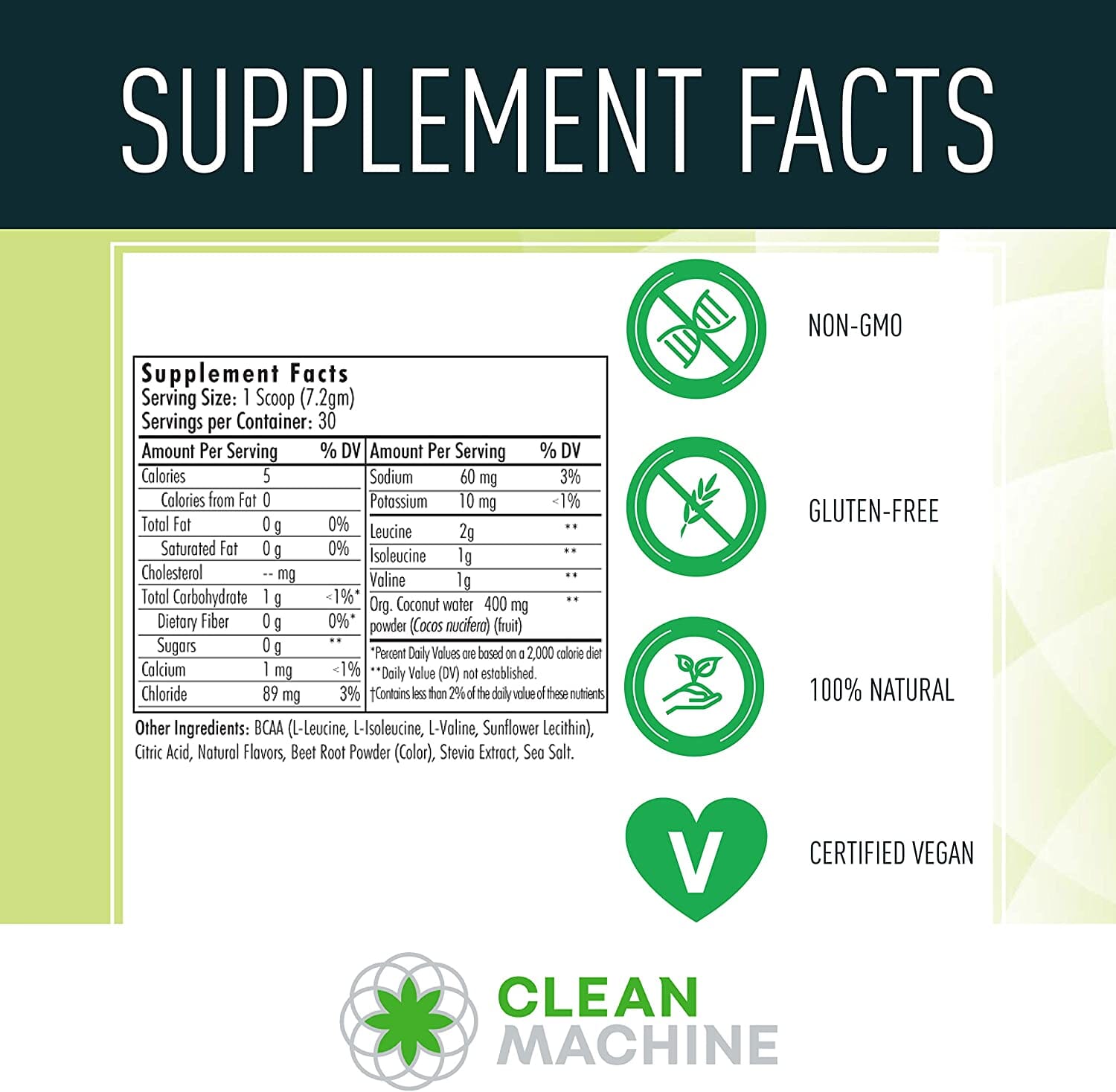 Sale price
$19.99
Regular price
Tax included.
Free Shipping on $100+ (within the continental US)
Natural Food Sourced BCAA's & Coconut Water Electrolytes!

Vegan, Non-GMO, Gluten Free, Soy Free and Free of Artificial Flavors, Colors, Preservatives, Additives and Synthetic Ingredients.

Post-workout: the unflavored version can be mixed with any protein shake which has been proven to improve muscle growth and recovery.

Pre- / Intra-workout: use the unflavored to help maintain muscle and accelerate fat loss.
Frequently Asked Questions About Clean BCAAs